TaskHuman - Quality Assurance Tester - API/Automation Testing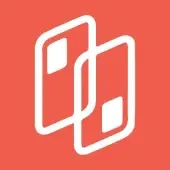 TaskHuman
Software Engineering, Quality Assurance
Kolkata, West Bengal, India
Posted on Saturday, November 11, 2023
Job Description Company


TaskHuman is organizing the world's human expertise, making coaching in 1000+ skills instantly accessible to you in a multitude of forms. Whether you connect live with a specialist on a 1:1 video call, message directly in-app, join a group session, or learn via coach-generated content, our value of human connection is the foundation of every interaction at TaskHuman.
The Opportunity


Our engineering team is looking for a contractor QA Tester (4-6 months) who will be responsible for reviewing and implementing systematic test plans. In this role you will collaborate with software developers and project supports to determine project scope and requirements. To guarantee product quality, you will manage API and mobile testing. You will create and execute tests, debug and identify corrective actions, assess system requirements, and track quality assurance metrics (such as defect density and open defect counts). Furthermore, you should monitor all phases of software development to discover and fix bugs in the system and assist us maintain high level quality of performance. As a startup company, we need a self-starter that is able to be very hands-on and effectively communicate with individuals at all levels within the organization. Being flexible and ready for change in our fast growing organization is essential as well!
Responsibilities


Prepare detailed- comprehensive and well-structured test plans and test cases
Plan and coordinate testing activities- thoroughly identifying and documenting bugs
Cross browser testing, all device testing, bug reporting, bug analysis
Review and analyze website, and optimize website performance
Help troubleshoot issues
Assess test results to predict user behavior, identify errors/bugs and suggest solutions.
Provide detailed information of a defect / bug / error to developers in order to fix it
Propose software enhancements to better UI/UX performance
Strong logical reasoning and problem solving skills.
Ensure timely project delivery by working closely with the product development and testing teams.


Requirements :


Relevant QA development experience of 3-4 years
Test Planning, Documentation and Test Execution
Review and analyze website
Create logs to document testing phases and defects
Proven experience as a QA tester for mobile and web applications.
Strong knowledge of software testing methodologies, tools, and best practices.
Familiarity with API and automated testing techniques (e.g. Swagger).
Proficiency in bug tracking systems (e.g., Jira) and test management tools.
Giving mandatory information of a defect / Bug / Error to developers in order to fix it
Knowledge of mobile platforms (iOS, Android) and web technologies (HTML, CSS, JavaScript).
Strong analytical and problem-solving skills.
Excellent communication and collaboration skills.
Strong logical reasoning and problem solving skills.
Attention to detail and a commitment to delivering high-quality software.


TaskHuman provides equal employment opportunities to all employees and applicants for employment and prohibits discrimination and harassment of any type without regard to race, color, religion, age, sex, national origin, disability status, genetics, protected veteran status, sexual orientation, gender identity or expression, or any other characteristic protected by federal, state or local laws.
(ref:hirist.com)