Online Home & Family Coach (German/English Bilingual)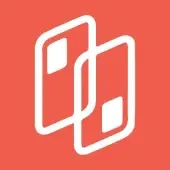 TaskHuman
Europe · Middle East · Africa
Posted on Monday, November 20, 2023
Who is TaskHuman?
We're organizing the world's human expertise and making it instantly available to you via video call. Whether you want to learn something for your physical fitness, improve your career or get help on any other aspect of your life, no amount of generic articles or watching pre-recorded videos replaces a real person with experience in that area. Our goal is to help billions of people discover, connect and help each other 1:1 via video calls.
Who are we looking for?
We are on the lookout for awesome Online Home & Family Coaches (Parenting, Child Discipline, Marital Relations, Caregiver Support, and more!) who can help support our amazing clients as we grow. As an already experienced online coach, you know that no two days are the same. You have the flexibility to create your own schedule, curate workout plans how you best see fit, and leave our customers feeling supported.
We're looking for someone who is happy with a freelance position, thrives marching to the beat of your own drum, and has a genuine passion for people. On top of this, you are also comfortable working cross culturally as our consumers are in every corner of the world.
If you're right for this role
You are passionate about helping people reach their goals
You have coaching experience. Virtual coaching a plus
You are an excellent communicator and active listener
You are excited to pilot new coaching protocols in a test-driven environment
Requirements
Fluency in English and German
Own an iPhone or Android smartphone
At least 4+ years of experience as a professional coach
Industry certifications required
Benefits
Monthly coach connect calls run by our team
Meetups with your country's coaching community
New friends in fellow coaches like you
Work from your home or office. This job is fully remote
_____________
TaskHuman provides equal opportunities to all coaches and applicants for coaching roles and prohibits discrimination and harassment of any type without regard to race, color, religion, age, sex, national origin, disability status, genetics, protected veteran status, sexual orientation, gender identity or expression, or any other characteristic protected by federal, state or local laws. Applicants can review our Privacy Policy at https://taskhuman.com/privacy-policy