Program Research Specialist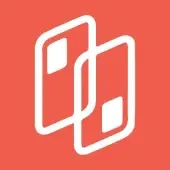 TaskHuman
United States
Posted on Saturday, August 19, 2023
The Company
TaskHuman is organizing the world's human expertise, making coaching in 1000+ skills instantly accessible to you in a multitude of forms. Whether you connect live with a specialist on a 1:1 video call, message directly in-app, join a group coaching session, or learn via coach-generated content, our value of human connection is the foundation of every interaction at TaskHuman. We are a B2B2C business serving organizations and their user communities.
The Opportunity
Our newly created Curated Programs team is responsible for the strategy and delivery of curated content development, program design, and the launch of business relevant, impactful and scalable human connection experiences for our customers through our platform. This small but mighty team is looking for a market research pro in the personal and professional development space to provide critical input into the Product/Content Roadmap process of the team. As a startup company, we need a self-starter that is able to be very hands-on while embracing the urgency needed to support ever evolving customer initiatives and deliverables.
Responsibilities:
Conduct market research on buyer personas, competitive offerings, differentiators as an input mechanism to the product roadmap and development.
Collect intelligence from internal sources – sales, Customer Success Managers, and external sources – industry consultants, brokers, and coach community.
Identify new program opportunities for existing buyer personas, as well as buyer personas with unfilled needs, updates, revisions, improvements to our existing library, and emerging technologies to add to the modalities of the user experience.
With other Curated Program team members, develop, publish, and execute a roadmap that grows the program offerings, library components and user communities.
Define the roadmap opportunities in a business case format, prioritize needs and create a portfolio and timeline for completing the execution and delivery of roadmap items.
Draft materials that socialize the Curated Programs roadmap with Sales, Marketing, and Platform teams.
Contribute to the continued evolution of our growing business and of the Curated Programs team


Requirements:
Fluency in English.
Bachelor's degree with a specialization in market research and/or digital marketing or equivalent.
3+ years of experience in product marketing, understanding buyer behavior, creating personas.
Demonstrated track record reporting trends, competitive offerings, market gaps in support of multidimensional customized programs in online/virtual environments.
Experience working with the Human Resources/People function of organizations is a plus.
Global business savvy and ability to be client facing and build rapport, trust and long term relationships with key stakeholders.
Strong collaboration skills to coordinate cross functionally with multiple internal teams.
Comfortable being an independent contributor coupled with ability to build out future teams and functions while working in a virtual environment.
Experience with modern cloud based workforce systems and tools including Google Workspace and Microsoft OneDrive and Slack and virtual communication tools such as Microsoft Teams and Zoom.
Strong prioritization, organization and project management skills.
Genuine interest in the mission of TaskHuman and in being a part of something bigger than any one person or business group.
What's In It For You?
100% remote work from anywhere in the US
Fully paid medical/dental/vision/life insurance for employees and dependents
Flexible and generous paid time off
Stock options
401k
Unlimited well-being, sales, leadership and professional coaching sessions
Amazing colleagues to learn from and having a mentor you can turn to
Base Salary Range: base annual salary $65,000-$85,000 annually plus benefits. The referenced salary range is based on the Company's good faith belief at the time of posting. Actual compensation may vary based on factors such as geographic location, work experience, market conditions, education/training and skill level.
TaskHuman provides equal employment opportunities to all employees and applicants for employment and prohibits discrimination and harassment of any type without regard to race, color, religion, age, sex, national origin, disability status, genetics, protected veteran status, sexual orientation, gender identity or expression, or any other characteristic protected by federal, state or local laws.